Testimonial from Another Happy Aerofoil Customer
"Excellent family run business with great service from start to finish. I wouldn't hesitate recommending Jeff and AJ, they are professional, friendly and their products are top quality. They went the extra mile to source the furniture that we needed for our office refurb and install it around our schedule. Thank you so much, it was a pleasure working with you and we will be back!"


Customer Testimonial
'I have dealt with Aerofoil for the past couple of years for a complete office refurbishment including design, supply and installation to ordering a single desk. Jeff and AJ are both really professional, knowledgeable and easy to work with.

Nothing was too much trouble even when we kept changing our mind! Knowing that I could rely on the Aerofoil team made a large office refurbishment project so much easier.

I would definitely recommend Aerofoil.'


Office Furniuture Installation & Reconfiguration, Northampton
"I think AJ earnt his money this past couple of days, but good job and the office is looking good"

November 2023
Meeting Room Furniture for Financial Advisors, Petts Wood,
"Please thank AJ and his partner, who did a great job on Friday"

"The room looks better than I had hoped and everyone is delighted with it. I thank you for your guidance."

October 2023


New Desk & Office Reconfiguration - Solicitors - Surrey
"We are delighted with how the office looks and it all works really well, thank you! and a special thank you to you AJ for a brilliant installation service, you could not have been more helpful or accommodating!"

July 23


Sofa Supply To Library in Wales
"The sofa arrived safely on Friday morning and the staff and customers are very pleased with it.

We would like to thank your colleague very much for helping the member of staff unpack it and for your help throughout the process."

January 23
New Bench Desks and Internal Office Moves -London
"Yesterday was exhausting but rewarding and AJ and Bill were superstars with dismantling and assembling everything, very pleased with the result. I'm back in today to get it all looking pristine.

We know where to come should we need any further equipment."

July 2022
New Furniture for Customer of 25+ Years, Northampton
"Very pleased with the installation and as usual, no problems with the service and product from Aerofoil. Good to see AJ as well."
"we will certainly be in touch as new requirements come up."

We have been working with this customer for over 25 years now!

December 2022
Company Relocation and New Furniture Installation - Rochester - Chatham
"I just wanted to say a huge thank you for your support over the last few months – you guys have definitely made this whole move a lot easier and I have never been happier to sit at a desk in an actual office!"

February 2022
New Office Furniture Installation in Sittingbourne
"We cannot recommend Aerofoil Design any more highly. If there was a sixth star, we'd award it. Fantastic service from Jeff & AJ from start to finish. They have made the whole process simple, stress free and fun. They're both very knowledgeable about their products and ranges available and were even able to point us in the right direction with the finer details. The consultation process is extremely thorough and allows you the time and space to ponder those key decisions. All in all, we are extremely satisfied with the products, service received and the final results." Review taken from Google.

"I absolutely love it, it's perfect and I am so happy with how it has all tied in together."
"..we are very happy with the result and service so thank you both again"

Sittingbourne
March 2019

Home Office Desk and Chair - Sittingbourne
"Following my recent purchase of home office furniture, I would like to express how pleased I am with my new ergonomic chair and desk and the excellent delivery and installation service provided by AJ."

September 2022
Office Relocation and New Furniture Installation, Chatham Kent
"I just wanted to say a huge thank you for your support over the last few months. You guys have definitely made this whole move a lot easier and I have never been happier to sit at a desk in an actual office!"

February 2022
Ergohuman Chair Supply, Rochester, Kent
"thanks to yourself & AJ for another hassle-free purchase.

I'm sure I'll be in touch again in future!"

This was the Customer's third purchase and in addition to another referral!

February 2022
Stylish Reception Desk- Sittingbourne
"I think (the reception desk) looks fantastic out there now. Everyone who has come in on a return visit has commented on how professional it looks."

July 2021
Ergohuman Office Chair Order - Norwich
"Chair arrived just after lunch and is now fully operational, have to say, its going to work wonders on supporting my back and is extremely comfortable. Have to say assembly was right up my street, the whole thing only took about 10 minutes, that was after finding the instructions on a tag attached to the back rest, thought it was just a label at first.....

Great chair so far, many thanks and I appreciate the diligence shown to ensure the whole process went to satisfaction."

July 2021
New Office Chairs Supply - Cambridge
"Thank you for your service. Our managing director Mary is very happy with the chairs."

July 21
Management Furniture in Maidstone
"...yes very happy. It looks lovely in place and just the quality I was after. Thanks ever so much for pulling it out the bag at short notice, also your installation guys were fantastic.

Again, sorry I didn't let you know but been rushed off my feet. Very happy customer here."

Maidstone
March 2021

New Office Desks in Horley, Surrey
"I meant to drop you and AJ a thank you email for our recent purchase.
We are very much happy with the in-trend recommendation and service. "

January 2021

New Ergomedic Ergonomic Office Chair
"I am getting on really well with the chair. It took some time to adjust it to my height etc, but I am loving it and appreciated that my body had been sitting on the worst chair ever, so it was going to feel different at first! I am really happy with it and want to thank you for your time and patience in sorting it for me."

March 2021
Chatham, Kent


Enjoy Ergonomic Chair Delivery, Kent
"Thank you very much for your email advising delivery for tomorrow.

I must say it has been a real pleasure dealing with you and your company. Your customer service, speed of response and attention to detail is exemplary and I would have no hesitation in both using the services of Aerofoil Design and recommending you to friends and business associates for any future furniture or seating requirements."

February 2021
Office Installation in Medway
"We're now all settled in and furniture looks great, really please with it..."

"..we would like to say how helpful you have been and AJ and his team fitting the desks, were a pleasure to work with."

November 2020

Large Office Reconfigurations for COVID Safety
"Just wanted to say thank you for your work over the weekend, both areas look great."

"I know there was a lot of work and a couple of long days, but everyone here is impressed with just how much got done, so thank you."

Northampton
September 2020


Covid Protection Screen Installation, Yorkshire
"Just to let you know all the screens are now fitted and look brilliant.

Thank you for all your help. "

September 2020


Covid Protective Screens - Blackpool
"Thank you. Everything is fine with the order and we are really happy with the screens.
Thanks for all your help with the order."

August 2020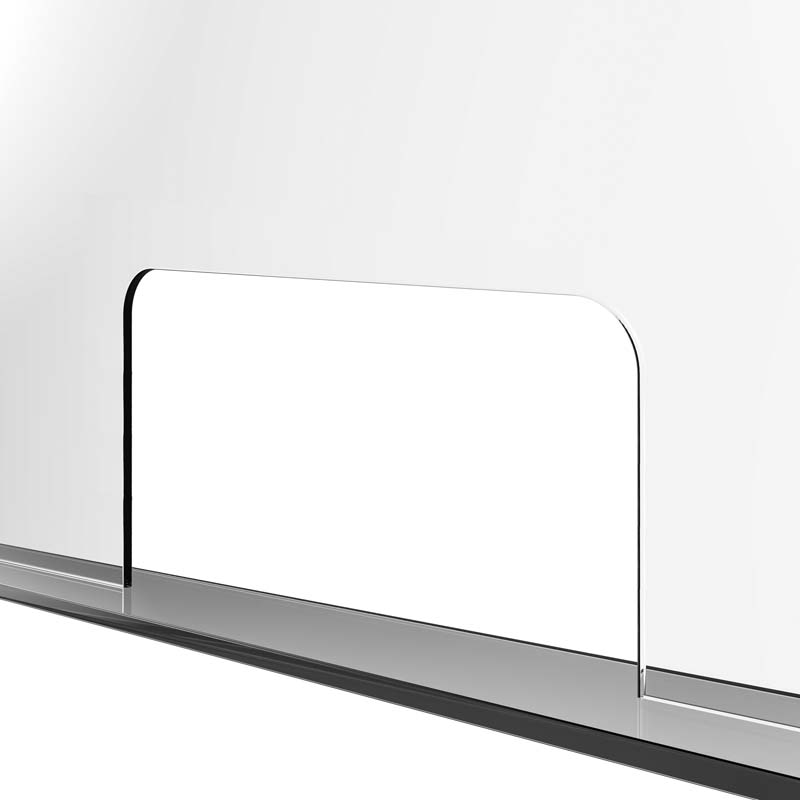 Glass Covid Protective Screens Maidstone
"The (glass) screens actually look pretty smart and don't 'ruin' the office look or feel. Thank you." "..I would like to order another 6 screens please."

Aug 2020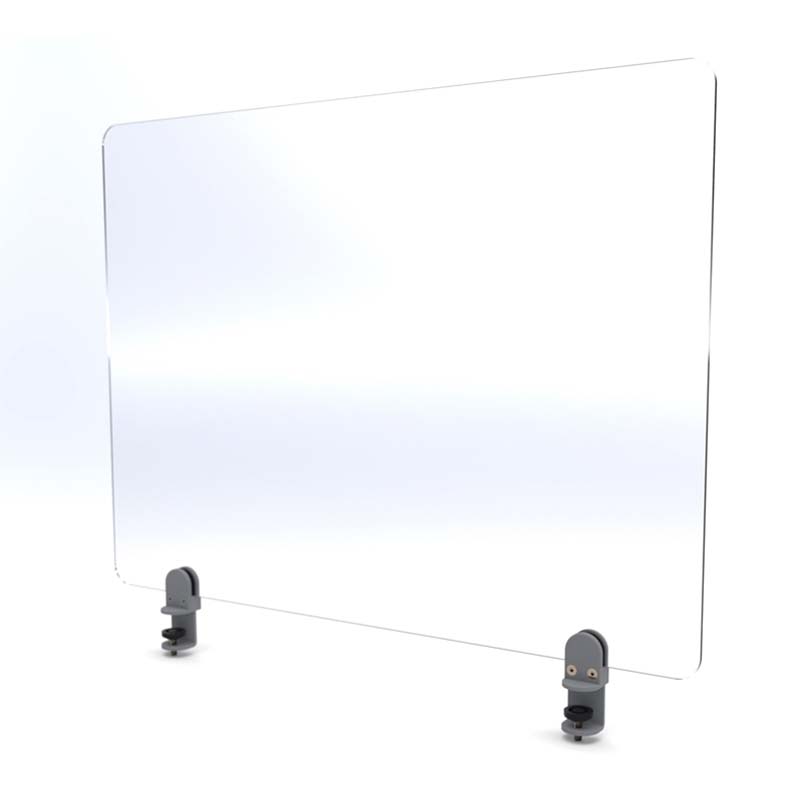 Covid Protective Screens Edinburgh
"They (protective screens) have arrived - they look great and we are feeling better protected!

Many thanks,"

Aug 20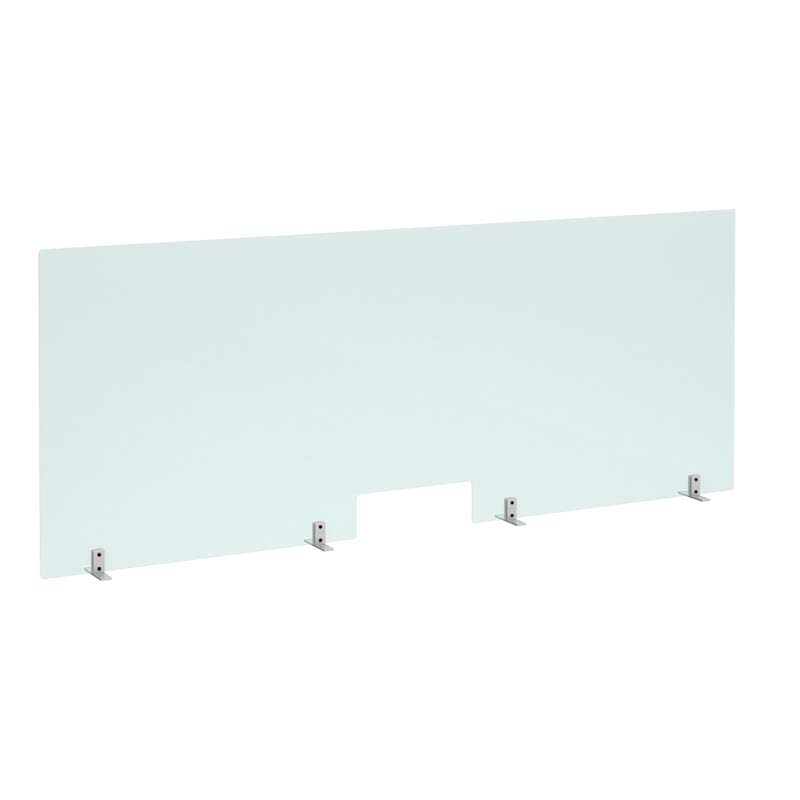 Ergohuman Chair Supplied in Rochester
"Chair all received in good order at this end. Thanks for another hassle-free transaction, it's appreciated"
and Review Left on Google....

"We've used Aerofoil on a couple of different occasions now. Jeff & the team are always quick to respond to emails & we're kept in the loop regarding deliveries & fitting etc. Highly recommended."

August 2020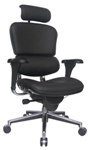 Chair for Home Office
"Ah my back feels better already AMAZING SERVICE ! thank you!"

August 2020


Mirus Ergonomic Chair in London
"5 stars for service, personal touch, realistic expectation setting, product quality, prompt delivery! I was looking for a particular chair online, and learnt by phoning several suppliers that chairs are not really kept in stock, they are being ordered form the manufacturer as you place the order; more so when you have a particular color / model in mind. I was told on many occasions that it would take months until I'd get my chair. Until I came across Aerofoil Design online, and Jeff who answered my phone call confirmed they did not have it in stock either. However, he did elaborate on the model I was after and did explain a few details I could not possibly realize by reading online product reviews, very helpful. He clearly knew his chairs! In the hindsight, it kind of looked like Jeff wanted to make sure I was really after that very model, I was. I was not hopeful at all, but Jeff offered to look for some options and come back to me. Before I knew it, Jeff followed up, sourced the very model, color, mesh, arranged the delivery, offered many ways for me to pay, including PayPal, and I got my chair in a matter of days! I felt lucky tbh, but I think it's mostly down to people like Jeff who take their clients seriously and are dedicated to service excellence. Thank you Jeff! If you are interested, I got a Mirus chair, in white frame, fabric seat and mesh back in green - very well looking, as about comfort and features - a dream to sit and work from! 5 stars for service, personal touch, realistic expectation setting, product quality, prompt delivery."

April 2020
Break Out Room Furniture
"Just to let you know everyone at () are all really so pleased with the office furniture it has really helped us to utilise our office space better.

Thanks again."

March 2020
School Staff Room Seating - Rainham, Kent
"The chairs have made a huge difference to our staffroom, much brighter and more modern!

Apologies that our Caretaker was not on site to help AJ unload, you were far too quick and efficient with your delivery! "

December 2019
Break Out Tables
"We are over the moon with the furniture...Many thanks."

November 2019
Office Bench Desk Installation in City of London
"Very reasonably priced items and a great customer service guaranteed. Always do a fantastic job when they delivery and assemble, even clear up as they go!! Would definitely recommend to everyone."

City of London
October 2019
Wood Staff Lockers & Cupboards for Office
"..all the new furniture is looking good and I've certainly had no complaints.

In fact the new look to our room has been complemented on quite a bit since the change and it has encouraged us to revise some of our working/storage practices. I wouldn't have thought it was going to have quite such an effect but clearly these things can.
Thanks.. for all your help."

February 2020


New Executive Desk Installed in London
"We are very happy thank you, AJ did a good job as usual and the furniture is lovely"

Fulham, London
August 2019

New Office Desk & Shelving - Rochester
"The office move has gone really well and has received many positive comments from the team and others in the office a real team effort by all of those involved in the planning and execution so thank you to the team."

August 2019


New Drumback Office Chair - Kent
"I'm very happy with the drum (drumback) back chair, AJ's help in setting it up and my dealings with Jeff. I was also pleased to do business with a local company."

John N. Aylesford

August 2019

Ergohuman Chair Supplied to Glasgow Customer
"The chair is great! Super comfortable and the perfect buy for my office chair!

Thanks for getting in touch, everything appears to be fairly easy to adjust to my own comfort level so no questions spring to mind. Thanks again Jeff "

Glasgow
April 2019
New Drumback Ergonomic Office Chair - Kent
"Thank you, Jeff
I'm a happy customer!
Best wishes,"

Lower Halstow, Kent
April 2019

Mobile Meeting Tables with Tilt Top Installed in Rochester
" Yes, very happy thank you - getting very positive feedback.
Many thanks to you and AJ as always for all your hard work
All the best."

Rochester
Feb 2019

New Office Bench Desk Installation
"All sorted, installed and looking great; thanks both for all of your help, as ever."

September 2018
Small Office Relocation Rainham Kent
"Please send them my thanks for the Office Move, it all went really well and was impressed with the service of the team."

Rainham, Kent
March 2019


Relocating Fire Cabinet in Sussex
"Brilliant, thanks Jeff. The guys were great. Really efficient and with good senses of humour. I've told them I'll be in touch when I need my 4 door ones moved and they both said they were on holiday that week!! "

July 2018

Wall Storage Cupboards for School Office
"Thanks"... "the office looks so much better now, it's opened up the office making it look much more spacious, we are all very pleased with the extra storage space."

June 2018


Folding Chairs for Formula One Team Trackside Support
"Can I thank you and your team for pulling out all the stops to get the order to us. Much appreciated. "

July 2018

Office Bench Desk Installation Gillingham
"..all looks great thanks! The office looks so different which is pleasing"

June 2018
High Gloss Reception Desk Installation
Reception desk installation, agreed and achieved under standard lead time for important deadline.

"Thanks jeff and well done for hitting the delivery time." "Thanks great service I am very happy with it and the quality is good "

June 2018


Bespoke Office Cupboard Work
"Please pass our thanks on to the guys as they have done a great job!"

Handles cut and fitted and locks replaced on 580 cupboards.

May 2018
New Mobile Tilting Tables with Chairs in London
"The furniture in the Committee Room, we all love it, it looks great, and you guys worked really hard and did a good job."

April 2018

Office Desk Installation in Weston Super Mare
"The installation was first class, bang on time and really helpful. All done by 11.30am and the layout works perfectly." "The desks fit superbly well and we are very pleased with our new work environment. "

Weston Super Mare

January 2018
Office Design, Clearance & New Furniture Installation, London
"Much appreciate all that you have done to make this happen within the tight deadline."

"Thanks for the installation over the last couple of days, it's looking good. AJ and the team did a very professional job so please pass on our thanks to them too."

November 2017
Office Reconfiguration in Crawley
"The move went really well at the weekend. The team you sent were on time, professional and a very positive representation of Aerofoil. We changed our minds a bit whilst they were on site and they were totally un-phased and super helpful.."

September 2017
Height Adjustable Desk Installation in Maidstone
"...a quick note to say that everyone here is buzzing and really happy. You've done a fantastic job - thank you!!"

57 Electrically Height Adjustable Desks, complete with cupboards and ergonomic seating and sophisticated cable management solution, completed in four days.

August 2017

Office Installation Over Weekend
"Please pass on my thanks to all concerned for the mammoth efforts over the weekend, very much appreciated"

October 2017

Bench Desk Installation in Chelsea Harbour
"I meant to email you yesterday as AJ left before I had a chance to thank him for installing the new desks. They look fantastic and we're looking forward to trying them out later on today.

I'm particularly impressed with the cable spines and hope this will give the office a cleaner more organised feel. So yes, we are very happy so far!"

"..thanks again for installing the tables last week, it really would have been much more stressful to start this week without those in place so I can't thank you enough for that!"

August 2017

120 Degree Office Desk Installation near Canterbury
"I would like to take the opportunity to pass on my praise for both AJ and Winston following our install today.

Quite frankly, both are a real credit to your firm. They arrived early and got down to business without any complaints and were courteous throughout the day, even when we decided to move the whole set-up by a foot after it had all been erected (sorry).

I would recommend your firm to anyone who was ever in need of a new office set up, especially if the install was to be carried out by the team we had with us today.

Please pass on my thanks, and that of the team, for all their efforts."

"Thanks for a great service."

August 2017

Supply of School Furniture
"Many thanks for the invoice and the excellent service, as usual.
Thanks again for all your help."

October 2017

Ergonomic Chair Order
"Many thanks for your time today. Quite an education in chairs!! "

August 2017
Internal Furniture & Office Relocation
"Please thank the boys, as they did a very good job and must have worked very hard to have us essentially up and running straight away."

50 People Relocated Over Weekend.

July 2017
Ergonomic Chair Evaluation Supply
"Jeff, thanks very much for the excellent Ergomedic chair, and for the time and care you spent, and being prepared to go the extra mile (well quite a few extra miles actually) to make sure I got the chair that is right for me.

The Ergohuman chair was really comfortable, but I think I am better with a chair that encourages and indeed requires continual small movements rather than a static sitting position, and its great we were able to get there in the space of just a few days. With best wishes"

June 2017

Dorchester Hotel Furniture Supply
"Just a quick email to say thank you for all your help. The furniture is all in and looking great. We have a very happy HR department. A massive thank you for all your patience. I know it was a very long drawn out affair on my end.

If we are ever in need of office furniture again in the near future. I will know where to come.

Thanks again"

May 2017
Classroom Chairs for School
"Many thanks for the excellent service as usual, the chairs are fine. Hopefully we will be in a position to order the rest, as soon as the Headteacher gives us the OK."

Feb 2017

Office Desk Installation
"AJ did his usual sterling job, so all looking good.
Many Thanks,"

February 2017
Cupboard Installation
"Well what can I say, genuinely, the cupboards AJ fitted last week have made the office look so much better, not just that (we) have been able to put all their things away, but it makes their office look so much bigger! They are both as pleased as punch with them as am I."

December 16
New Office Partitioning & Desking
"The partitioning looks great I am very pleased with it thank you."
"AJ is here now and the furniture looks great, thank you very much, it was worth waiting for."

September/October 2016
High Gloss Green Reception Desk Installation
"I saw the (reception) desk just yesterday as I was on holiday. It looks nice and professional. Thank you"

August 2016
Pippy Oak Veneer Executive Desk
"Jeff great desk very much praised by others as ever your guys were very helpful."
"Many thanks"

August 2016


Executive Office Furniture
"I just wanted to thank you for the office furniture install. I think it all looks great.
Thank you for all your time and effort in getting to the final product."

August 2016


Another Happy Customer
"Just to say that I am delighted with the furniture."

July 2016

Fitness Stool Customer
"... it's really good thank you. Very comfortable! Suits (my) purpose.
Thanks for checking. "

December 2015

Thanks For Good Customer Service
Thanks for the update, we appreciate your prompt and efficient service

June 2016
Large Furniture Installation in Kent
"Thank you once again for the outstanding customer service provided by yourself and your
team. I'm well aware this was a big project to complete.The execution of this was beyond
an excellent standard/service."

On behalf of (The Company) I would like to take this opportunity to express my sincere
appreciation, from start to finish, for a very professional look to the company.

Once again many thanks!"

April 2016
School Classroom Chairs and Teacher's Desks
"Many thanks for your assistance and excellent service once again."

Feb 2016
Delighted School Customer
" We would like to say how much we appreciate the prompt attention, advice and help we have been given. We will certainly approach you for a quotation if we require any further furniture.

It is so beneficial to have found a local Company with such a depth of knowledge and we shall certainly have pleasure in recommending you to others."

February 2016
New Bar Stools Delivered in Just 24 Hours for Exhibition
"Many thanks, the stools have just arrived.

Fantastic service."

February 2016

New Reception Desk, Boardroom Table and Office Furniture
"It looks very good and I am particularly impressed with the reception desk! Please do come and say hello if you are visiting"

October 15
Assessment and Supply of Ergonomic Chair for Health Authority
"Thank you Jeff for the prompt delivery of my chair. My colleagues are all very envious of the comfort I now have on a daily basis"

September 2015
New Ergonomic Office Chair
"Chair is a vast improvement, and everything else is excellent as usual, thank you very much!"

August 2015
Reupholstered Seating
"Very pleased with the seating and more importantly so is the director who asked for them to be replaced."

March 2015
New Cupboards
"Jeff; thank you SO much. We love our cupboards ...."

February 2015
New School Office Cupboards
"Thanks Jeff. Really pleased with our posh new cupboards"

Dec 2014
Additional Office Workstations for IT Company
"Furniture is great thanks"

Nov 2014
Reconfiguration of Diocesan Office
"Just to say a big thank you for all the hard work on Friday . I'd be grateful if you would pass this on ( to AJ..)".

Nov 2014
Fitness Stool for Architectural Practice Customer:
"All put together and in use. First impression - great. Thanks"

September 2014
New Office Installation
"The office looks great. Please thank AJ for the professional install and for leaving the area tidy."

October 2014


Motorsport Engine Company
"Your guys did a sterling job last week and the disturbance was minimal.

They also assisted with moving a few of the heavier items else where in the office, which was out of their remit really, but I am grateful for their assistance. Thanks."

Oct 2014


Health Centre
"We could not find anything that came close to your product and service."
Special Home Office & Bedroom
"We are really happy with everything". "I can't wait to start unpacking the boxes! Hopefully I will tonight! Many thanks for everything, it looks amazing!!

October 2014


Bistro Table for Online Customer
"Perfect, thank you."

September 2014
Office Furniture for Kent School
"We are very pleased with all the furniture in both rooms, thank you."

"I would imagine that given the higher quality of your service that we would (obviously with price an issue) look to use you to furnish our other classrooms in due course."

September 2014
Reception Desk for Electrical Company
Thank you for your follow up e-mail.

We are very happy with the overall service provided, the desk fits in the space perfectly, we appreciate your help from the start, with working from the various ideas I had, and the designs you created from our conversations, which you emailed back speedily, the drawings helped a lot in picturing to what the desk could look like. Once the final drawing was approved the quick delivery and build was great. All the best

July 2014
New Bench Desk and Storage Installation
Wow, it looks great.

Well done guys and very many thanks

Feb 2014
Dental Surgery Waiting Room Seating
Thank you so much for everything, we are so happy with the seating & have already had lots of positive feedback from patients.

January 2014

Reference Letter
Reference Given: "We confirm that we were satisfied with the goods and services provided by (Aerofoil)"

We have purchased a number of pieces of furniture from Aerofoil over the course of the last 12 months. These range from Reception seating, storage walls, conference seating and Boardroom table and executive chairs.

Aerofoil provide an excellent personal service, with good communication throughout the whole process. We would highly recommend the company and the quality of goods supplied.

October 2013
Reception Seating - Bibble Seating Units
"The service and expertise I received from Aerofoil was exceptional and was very informative and helpful. From enquiry to delivery I was kept informed of progress; helped with the design of the seating NIACE required and advised of all the technical specifications I was unsure about.

The furniture arrived as agreed on the delivery date and was unloaded and unpacked with speed and efficiency, and everything had been thought of right down to the removal of any finger prints left on the glass top of the coffee table.

The seating has really finished off our new reception area and everyone is delighted with the new look.

I would certainly recommend the personal touch and expertise that Aerofoil offer its been a pleasure working with them."

Sept 2013

Modular Reception Seating Installation
"We are extremely happy with chairs, both the pinstripe ones and mesh back chairs. I was pleased to see the coffee tables had arrived in time and that they fit the space and new environment exactly. The whole reception has been transformed and we're in the process of ordering finishing touches - clock, waste bin etc.

Thank you for all your help at the end of term, which was extremely busy as usual"

August 2013
Cafe Chairs Purchase - Online Customer
"Received the chairs this morning. Thank you for the fast service"

August 2013
Office Chair Purchase - Online Customer
"Very nice (chair), thank you for making the journey! "

April 2013
Office Furnished With New Desks and Storage
We contacted Aerofoil Design for some ideas and pricing on furniture for our new offices. Following a few phone calls and exchanges of emails, we were promptly presented with some initial options and budget pricing. We soon met with Jeff and AJ to finalise the plans, discuss some alternative ranges, and agreed a final specification and pricing.

The furniture was delivered on time and installed as agreed, with AJ and his team working tirelessly and efficiently. The results are excellent, the furniture looks great and we are all very happy with our new offices. From our own personal experience only, if you are considering new furniture for your offices, we would highly recommend you contact Aerofoil Design.

April 2013

Furniture Installation for Major Oil Company
"GSB moved into the South Wing this morning and everything seem to be working fine! All employees have a workstation from which they can work" . "Focus rooms, cellular offices and videoconference rooms are up and running" " The temporary reception is in place... we got two tea-points with nice tables and chairs . The employees have settled and seem to be in full operation, I havent heard any complaints while walking around the floor this morning!

Such an achievement is not possible without a good team effort and you are the best! I would like to take the opportunity to thank you all for your valuable contribution which made it possible to reach this goal. Please convey my thanks to all in your team!"

This project was for a large international Oil Company for whom we handled the UK project management and installation on behalf of Norwegian Company Magnar Eikeland. They added, "Extending (their) gratitude to you both. Please let the team know their work has been appreciated." Thank you!!

The project was completed on time, over Christmas and New Year 2012 for approx 160 height adjustable workstations, meeting tables, seating and associated furniture.

Jan 2013
TV Stand Purchase - Online Customer
"Just a quick note to say thank you for all your help with my order. It all arrived safely at about 11.30am on wednesday. It all went together very easily, and I am very pleased with it. Thanks again."
Nov 12
Furniture For School Head Teacher and Staff Room
"We are very pleased and very happy, with the work that you have completed and thankful for the understanding you have shown us". "I hope that (our) relationship with Aerofoil continues and hopefully we can show our equipment to other schools. Thank you for the dedication you have shown us!."

Oct 2012
Seating For Car Showroom In Paris
"Everything was perfect - including the delivery done by your son. The only thing we did on site was to drill 2 holes into the feet ofthe seats, because our stand platform was very slippery. So we screwed the seats onto the floor. It was perfect. I hope we will work together in the future again. (German Customer)
Sept 2012
More Comments From Satisfied Customers
---

Thanks. I am very happy with the furniture. The rooms look really good now. The guys did all the necessary lifting and assembling and even very kindly carried one of our existing chests through for us. Hopefully, we kept them supplied with enough tea and coffee to lubricate them throughout the day. Thanks for all your help. If we ever need anything else well be in touch.
Sept 2012


---

"Got the chairs within five days of the order. Will definitely be buying from you in the future." (Online Customer's 2nd Order)
June 2012

---

"Thanks for following up - its now all assembled" " the (TV) stand is great, which matches the service we have received - very much appreciated and thanks again" (Online Customer)
May 2012

---

"We are really pleased, the office looks great.
Look forward to working with you again. Thanks to You, AJ and Jon for everything."
April 2012

---

Good stuff. Think the office and kitchen look great!
April 2012

---

I would have to say I am absolutely chuffed to bits (with the chair), I think Im perched about right now many many thanks.
March 2012

---

We're delighted with the bookcases and with the service throughout this and the previous order, thank you for all of your help. Our floor is ridiculous but AJ did a great job in levelling the bookcases which involved an amusing amount of scrap wood! All the best Jeff, I'm sure we'll work together again soon and we'll do our best to name drop Aerofoil with our clients.
March 2012

---

"Thank you for all of your efforts and I will certainly keep your details and use your Company in the future where possible. It is so nice to still receive a good service from what has become a faceless internet world."
Dec 2011

---

"We approached Aerofoil Design to offer a good selection of office furniture. We were given a wide range to choose from and having made our selection the furniture was delivered on time, installed quickly and to a very high standard. A very professional company to deal with".
Nov 2011

---

Thank you. I am very pleased with the desk and pedestal and also for your prompt supply of the invoice.May I take this opportunity to give some feedback on the service I received, rarely in today's marketplace do I receive the level of service that I expect. For some inexplicable reason most companies view their customers as a waste of time or at least that is how it appears from the quality of service you receive. How did you do?

Quality of goods supplied (1-10) 9
Knowledge of your products (1-10) 10
Delivery (1-10) 9
Price (1-10) 10 ( in the circumstances maybe this should be a 12)
Installation service (1-10) 10
Customer service (1-10) 10
Overall score 58/60
Summary: I would be happy to use you services again in the future and would not hesitate to recommend you if I am asked." Sept 2011

---

"Boardroom is fab! Well done you. Thanks as always. Our offices are turning into an Aerofoil showroom!" May 2011

---

"I am really pleased with the Home Office. It looks terrific now that I have got some equipment on the desks and cupboards. AJ and Jon have done a great job with the fitting. Thanks for all of your help and advice". July 2011.

---

"Thanks for all the furniture. I will be recommending your Company for anything office related, to my friends in the future". June 2011.

---

"Thank you both very much for your professional attention to detail. We appreciate your assistance. I will of course recommend your company to others". June 2011.

---

"I do appreciate all the efforts your team has done to deal with our immediate demands. I was pleasantly surprised to find the privacy panels delivered yesterday. Thanks for the continued push and the outstanding effort.". June 2011.

---

Thank you so much for the chairs, they are exactly what we were after. Your service was excellent and prompt with delivery. I will remember you for future furniture requirements

---

"Aerofoil have been a pleasure to work with. Their advice and information at the planning stage was very helpful, the ordering process had its problems but all were dealt with honestly, openly and with our best interests at the core. Installation by cheerful staff was seamless with minimal disruption to our busy office. An all round success!"

---

"I would like to say how pleased we all are with the new office - thanks for your help with the furniture"

---

"Thank you for a great seamless service. The office is feeling very comfortable now."

---

"I found Aerofoil Design to be thorough, efficient and reliable, producing a (home) storage solution designed specifically to my needs at a price I could afford. I would therefore have no hesitation in recommending their services".

---

"I needed to create a small home office and turned to Aerofoil Design somewhat in a state of frustration. What I could find on the market in high street stores etc. was either ridiculously expensive or poor quality with limited module designs. I had a stroke of luck and discovered Aerofoil Design. Using their wide range of standard suppliers, they helped me design an office that exactly met my purpose and subsequently installed it. They were speedy, efficient, competent and friendly. Thank you Aerofoil." (Online Enquiry)

---

"A quick note to thank you for the fast and efficient delivery with excellent after sales service. I will definitely be shopping with you again. I am also more than happy to recommend you to friends and family." (Online Customer)

---

The stool is as expected. Easy to use and very suitable for my gyrokinesis stool exercises. A lot more comfortable than a wooden stool and it also moves with the body. (Online Customer)

---

"A quick note to say thank you for your speedy delivery. I appreciate your excellent communication skills and customer service - you delivered the product ordered at the date and time slot you promised. It makes a welcome change from delivery companies who often mess you around and cause you to take a day off work because they cannot guarantee a particular time slot. As for the Sitness 20 Fitness Height Adjustable Stool my husband and I ordered - it looks good, is much better than my old office chair" (Online Customer)

---

The seating is great, we are very pleased, not only with the product but also the outstanding service your company has provided for us. We will definitely not be looking anywhere else for any future requirements we may have.

---

"The (massage) chair is just amazing and we are both really feeling the benefit of it. I promise that if anyone is interested (in it) I will certainly recommend you and your Company. Thank you once again for your unparalled customer service" [Online Customer]

---

"Thank you very much for coming out to see us today, to check how satisfied we are!! And for your very good suggestion about the sliding shelves.. We are extremely pleased with our cupboards, everybody who comes into our office (or executive suite as we like to think of it now!!) comments on how tidy and organised we are and how professional the office looks.. The men who came to fit the cupboards worked very hard and it was all completed in the timescale arranged. They left everything neat and tidy and the work was completed to a very high standard.. I have no hesitation in recommending your company."

---

"Thanks for everything. I believe the order is now complete. We are happy with the setup, and all your staff are very helpful".

---

"I would like to say again how good it was to speak to a real person who actually sounded like they wanted to help me, it is so rare these days."

---

"The move went well. It was an awful job with all the stairs etc., but as usual the guys were great. They are so professional and nothing is too much trouble. I can't believe that they got it done in the time they did. We are all very pleased. Thanks again to all concerned with moving us so efficiently for the 4th time!"

---

"Just a quick update to say that I was impressed at how well the boys worked so hard and I am pleased with the end results. The teams on both days were helpful, efficient and helped to make (the move) all smooth and relatively easy considering that site contractors were still all over the place"

---

"We are very happy with the service provided and that is a great credit to you, especially the additional work you put in over our move." "I had a visit from (Security Estates Manager ) of Tower 42 yesterday, amongst other things the topic of contractors came up. He had only praise for your Company, he said that contractors were the bane of his life, but it had been a pleasure dealing with you and your team - good feedback.
"Lastly, and most importantly, on behalf of the Bank, and in particular myself, we would like to thank you and your team for the efforts during the move - their professionalism and expertise were a great help in us being moved into the building on time and with great ease, without any problems on the day."

---

"Much of the enjoyment of my time here has largely been down to the support of yourselves and your employees, helping me achieve what sometimes looked like ridiculous targets. Mercedes Ilmor is a demanding customer and expected a lot from its contractors. Only the best survived over time. I count your Company and your team as one of the best and would highly recommend you to anyone."

---

"Thank you to you and your team for the outstanding work carried out to transform my offices. Right from the design stages through to installation, all work was carried out to an exceptionally high standard. I would recommend your company to anyone that is thinking of replacing office furniture without hesitation."

---

"Just a quick note to thank you for your help in finding me the right office furniture. I am very pleased with everything. I also want to mention how very nice and polite your delivery men were. They took a bit of extra time to refit the desk so that it fitted the right way round - something most people wouldn't bother with these days. I have passed your contact details to some friends and hope to do more business with you in future."

---

"With the professional service offered to us we soon became confident with the choices of workstations and designs presented to us. The individual attention we received demonstrated the high quality service promised and what could have been a traumatic and disrupting time for our business resulted in a seamless transition from new to old. I will not hesitate to recommend you in the future as we are very delighted and proud of our new office."

---

I just wanted to let you know that we were very pleased with the way our office furniture installation went. The fitters arrived on time, they were courteous and accommodating, did a good job, and left the job clean and tidy. All in all, a very good experience, and on top of that, the furniture itself is all we hoped it would be.

---

"Thank you for the excellent quality of office furniture you have supplied to us over the last few months.The service has been excellent and we are extremely pleased with the results. Please pass on our thanks to all your staff"

---

"I am writing to thank you for your services and detailed help with designing and implementation of our ground floor office solution. We had a tight budget and were impressed with the comprehensive solution provided. We will have no hesitation in recommending you to others and thank you for your level of service and attention to detail"

---

"Our preferred range of furniture is the Assmann collection, which is located throughout our sites, from Director level down. It has stood the test of time and has proven very durable. The range of styles meet our requirements for a smart and professional environment as well as proving functional" For more than 6 years, as at the time of writing, your Company has been our sole supplier and installer of furniture. Their service includes designing layouts, providing drawings of options, sourcing the furniture and arranging delivery and also uninstalling and installing the furniture. They currently store items for us and deliver them when needed. Overall, their service has been exceptional, and are always willing to help us with the inevitable rush jobs."

---

"On Behalf of the bank we would like to thank you for your excellent service provided to us, which started with the planning right through to completion of the installation. At all times we had full confidence in you and your staff, who were helpful at all times. We should mention that from the implementation of this work at our first meeting with you, right through to the last adjustment being made by Martin on a special trip to the office, we were always met with professionalism and constructive advice where necessary. Thank you once again for all your efforts, we will not hesitate to recommend your company if the opportunity arises or be in touch again whenever the next refurbishment or move of office takes place."

---

"As usual the workmanship is excellent!. I think we all agreed from the very first site visit that this particular installation was going to be very challenging because of all the services and obstacles that were in place along the wall of installation. The design and layout you have provided for the cupboards has enabled the department to use maximum storage space. Please thank everyone who was involved in this installation for all their efforts and hard work on making this an excellent job. Well Done."

---

"I would like to commend you all on the professional but friendly manner you handled all my enquiries. I would also like to congratulate the fitters who have carried out the installations to date. They have all made sure the work carried out has been conducted quietly, efficiently and professionally." "To potential customers looking for office design and products etc., I strongly recommend that you be given the opportunity to discuss their immediate needs and future requirements. I can assure them they will not be disappointed."

---

" I just wanted to say a big thank you to you and your team for installing my superb new office at home. It has been openly admired by many. When you are running your own business, it is often hard to take the time out to reassess your own working arrangements. You kindly helped me do this both effectively and sensitively and then helped to get exactly what I needed.
I look forward now to you sorting out my storage problems too."

---

"There was no hard sell just "Tell us your problem and we'll try and come up with a solution". That is what you promised and that is what you have achieved, and I might add, well within our budget. From start to finish you provided an excellent service. The furniture was delivered, assembled and installed on the date agreed. Your staff worked cheerfully, cleaned up afterwards and took away all of our old furniture. I would have absolutely no hesitation in recommending you and will most certainly use your services in the future."

---

"May I take this opportunity in thanking you for the truly professional service we received recently when your company carried out the refurbishment to our offices. We found your installers to be polite, conscientious workers who carried out their work to an excellent standard.The after sales service received has also been friendly and helpful. Thank you again for all of your help and prompt service."

---

"Following our move I felt I had to write to express our thanks to you and your team.
Moving is always an upheaval and something that we were all dreading, but thanks to your team it was not half as bad as we thought. Everything was perfectly coordinated from start to finish, methodically done, and always with a willing and helpful attitude. Your team have a friendly, yet professional manner and we would not hesitate to recommend you to other businesses."

---

"As usual the workmanship is excellent!. I think we all agreed from the first site visit that this particular installation was going to be very challenging because of all of the services and obstacles that were in place along the wall. The design and layout you have provided for the cupboards has enabled the dept to use maximum storage space. Please thank everyone whom was involved in this installation for all their efforts and hard work on making this an excellent job. Well done."

---

"Jon and Dan are just finishing off the screens in Building 6 and clearing away a few bits. They have worked very hard to get this stuff done. They had a long day yesterday and were here at 4am this morning to make sure everything was done. It's Christmas Eve, and they are not complaining a bit! You have a great team around you (including the other guys that have been here over the last 3 months). They are a credit to you and your company. Many thanks for a project very well executed."