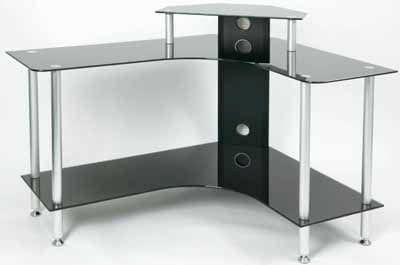 Working From Home
According to a survey quoted in South East Business, over 350,000 businesses (or 44% of Small and Medium Enterprises) are businesses based at home rather than in an office or other workplace.

The ability to keep costs low is cited by 53% as the main reason for working from home, with 6% reaching this decision as a result of the downturn in the Economy.

Two of the main disadvantages of working at home are cited as being a difficulty in separating home from work, and in being self-reliant.

Joining Network Groups and Business Clubs has been found to help support individuals, and we have personally found belonging to a Breakfast Club helped us share ideas and discuss problems, as well as gain new business.

We have also found Business Link Kent extremely informative and helpful over the years.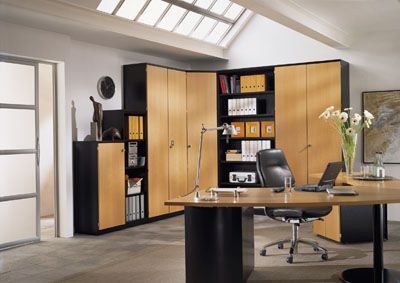 Furniture for Home Offices and Home Based Workers
We would suggest it is a priority that the designated workspace is organised correctly and that some consideration is given to the furniture required. Sitting with a computer on your lap with paperwork beside you may well suffice for an occasional letter or when browsing, but this will do more harm than good in the long term.

Aerofoil Design specialise in providing solutions for Home Workers and Small Home Based Businesses, and have found that furniture requirements differ enormously. For occasional desk use, catching up after being out with Clients all day, a small PC workstation may suffice. For others, whom share their workspace with their living space, perhaps a stylish black or frosted glass workstation would suit better.

Many of our office desks can be specified to suit the demands of a home office, particularly when combined with the correct choice of storage. Mobile or desk high pedestals can house files and office equipment, and small cupboards can increase the capacity for storage.

For the ulitimate in home offices, choose to have it fully custom designed and fitted by Aerofoil Design, perhaps using our InvitAss storage wall cupboards with complimentary desking.

No two home based worker's requirements are exactly the same, so please do give us a call on 01634 304403 or email us via the Contact Us page, and we will offer guidance and advice on what can be achieved within your Home and your Budget.



MyOffice.Net - Virtual Office Software
Our business information is important to us, so when looking for a replacement for the clumbersome and restrictive Outlook 2010 software which we used, we were pleased we found MyOffice. For small businesses, or those working from home in their own business, we recommend it.

It is virtual software that stores your data both securely in "The Cloud" and on any and all of your computers, allowing access from virtually anywhere. You can access your Contacts, Diary, Tasks, Notes and Email, and share information with your colleagues in real time.

The recently added iPhone App also allows your iPhone access to data from your MyOffice Account, so you can always be in touch with critical information. I believe there is now an Android version too.

We would thoroughly recommend it. It is simple, cost-effective and supported excellently. Best of all - it just works!!

See MyOffice For Yourself and Get Free 30 day Trial