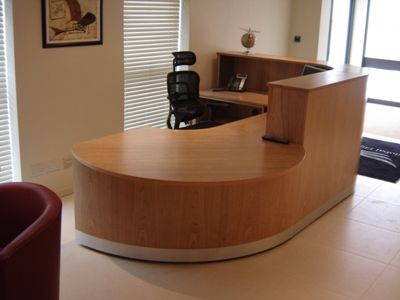 Furnishing Solutions That Work
Aerofoil Design and Management is a family owned and managed business with over 40 years industry experience. We offer a personal and hands on approach to creating, furnishing and changing, stylish, cost-effective and efficient working and living spaces.

We manage the process from beginning to end, from the initial brief through the design process and from product specification and selection to installation. Many of our customers continue to work with us from year to year as their businesses develop and requirements change.

You can utilise our services as a comprehensive package or by choosing any of our products and services as you require them.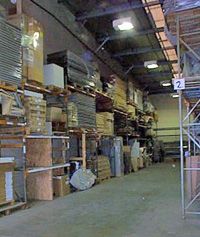 Why Choose Aerofoil Design?
We have an ability to tailor a complete solution for you from beginning to end.

---

From conception to completion, we offer advice, guidance and support to enable new projects to be completed on schedule and to the highest possible standards. We will plan, manage and complete furniture installations, reconfigurations, relocations, repairs and alterations on your behalf.

---

If new products are required, then you can take comfort from the fact that we will only specify furniture from suppliers whom reflect our expectations, both in terms of manufacturing quality, design and service support.

---

The Business has an ethical and honest approach in all that it does, and it would rather turn work away than make empty promises and then not fulfil them. The many References and Customer Comments are testimony to having many satisfied customers, but it is always striving for improvements.

---

Excellent service and support, and a desire to exceed not just meet our customer's expectations. Sometimes things will go wrong, but you can be assured that our team will not be satisfied until everything is fully completed, and our customer is happy with the result.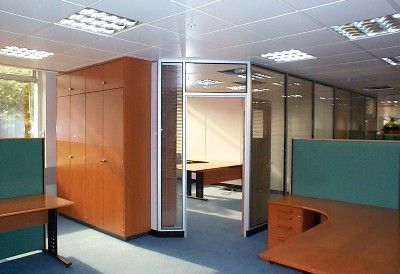 Company Overview
Our business was originally created to provide customers with a single source for all of their office furniture requirements, whether product, service or facilities orientated.

From general advice, new office design and re-planning, to off-site furniture storage, and from internal office moves and relocations, through to new workstations, storage and seating. We believe our portfolio of products and services, coupled with our Personal Service, enables us to assist Customers large and small.

We have a vastly experienced team whom have been designing offices, managing projects and installing office and hotel furniture on an international basis, with work undertaken in thirteen countries.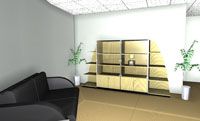 Designing, Planning and Improving Your Office
If you already have ideas in mind, let us turn them into reality. Let's meet and discuss what you have in mind without any obligation.

You can spend time with one of our Directors and consider the options, the timescales and of course, the budget and from there, we can create two and three-dimensional views of how furniture could look in your offices.

However, even if you are happy with your existing furniture, you may be amazed how your working environment could be further improved. By utilising workstation accessories, flat-screen monitor arms, or under-desk CPU cradles, you can reclaim your desk space. Desk-mounted or room-dividing screens can reduce noise, improve privacy and brighten the office, or organisational fitments can improve workflow around your storage cabinets.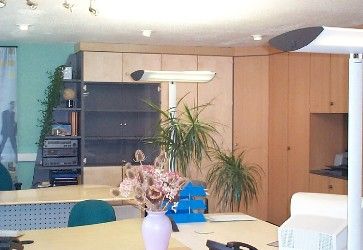 Our Showroom
If you wish to visit our showroom, please contact us to arrange an appointment as it is not permanently manned.

In 2017 Aerofoil relocated the business to Sittingbourne, having spent 17 years in Strood, near Rochester in the Medway Towns. We are now situated on the Stadium Business Park, in Sittingbourne, ME10 3BG Kent - off of the A249, not far from Junction 5 of the M2, and M20 Motorway is also easily accessible.

Finding us is easy, and parking is plentiful, so if you are driving to us Click Here For Directions. Alternatively, if you do not have access to a car, we will arrange to meet you from Sittingbourne railway stations, or if practical we could arrange to collect you.

Of course, we will always be delighted to meet you at your offices if you prefer.
Leasing Facilities
The cost of furnishing your office from scratch can be a large drain on your cash-flow, but we offer an excellent solution to this problem, and one which is becoming increasingly popular. For years, rather than buying their office equipment and vehicles outright, many businesses have leased them, and this option is now available for office furniture, and even interior fit-outs.

We offer very competitive lease and lease purchase facilities with which to fund your furniture, with £10,000 of furniture costing your Company as little as £80 + Vat per week, over three years, (subject to status and acceptance). The facilities that we have set up allow us to offer a wide choice of schemes from several sources, and some allow ownership to transfer to you at the end of the agreement. Please let us provide you with a quotation for your requirements.



New Furniture and Seating Suppliers
Over the years we have formed close relationships with our suppliers whom have provided us with excellent products and support. We are proud to offer furniture from:

Assmann Buromobel GmbH, Ofquest, Fumac, TDS Office, Eborcraft, RBM (Rabami) -Scandinavian Business Seating, Pledge, Verco, Shetug, BOS1964, ORT, Wagner, Top Star GmbH, Sitwell, Clarke Rendall, Tunnicliffe, Genexco, Fantoni, Space, Office Electrics, Dams, Sven Christiansen, Bisley, Triumph, Nowy Styl, Balma, Wini, Guialmi, Quadrifoglio, Space A/s,


Used Furniture
We have had a major success with our Phoenix Pre-Owned Furniture Programme which provides ex-rental, ex-display and second-user furniture at rock bottom prices The site is constantly updated so please keep an eye on our dedicated web site. Go to our Used Furniture Section
Aerofoil Design - Operational Area
Aerofoil Design primarily operate throughout Kent, Surrey, Sussex, Hampshire and London, but also deliver and install furniture across all of the UK. Based in Sittingbourne, in North Kent, we are ideally placed for the Medway Towns of Rochester, Strood, Chatham, Rainham, and also for Maidstone & Canterbury.

We also work Internationally and over the years have completed furniture installations in France, Germany, Belgium, Holland, Italy, Spain, Poland, Singapore, Switzerland, and Eire,
Waste Carrying Licence
Under UK law it is necessary to be licenced with the Environment Agency in order to collect and /or carry waste packaging etc. This is designed to ensure the waste stream is controlled, and that boxes and wrapping doesn't end up disposed of in a field, for example.

We take this very seriously and confirm that we are Registered under Waste Registration Number CB/UM3282LJ.

Cardboard is separated from the waste stream and sent for recycling, as are a number of other materials on a selective basis.

Ask our competitors how they deal with waste and are they complying with the Law?

---