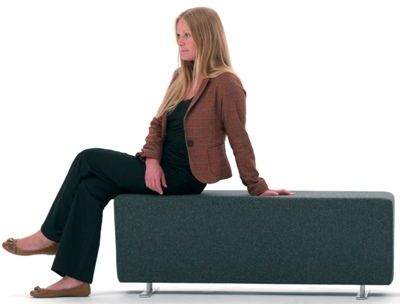 Tandem Seating Unit
Tandem is a simple seating range that is perfect for breakout areas or informal reception areas.

It has an undercut design that can be configured into many shapes and layouts using the central cube.

These images show the units upholstered in Camira Blazer II Silcoates fabric, with the central cube in Blazer I -Oriel fabric.