Choosing The Right Office Screen
Which is the right screen for our office, and how tall should it be?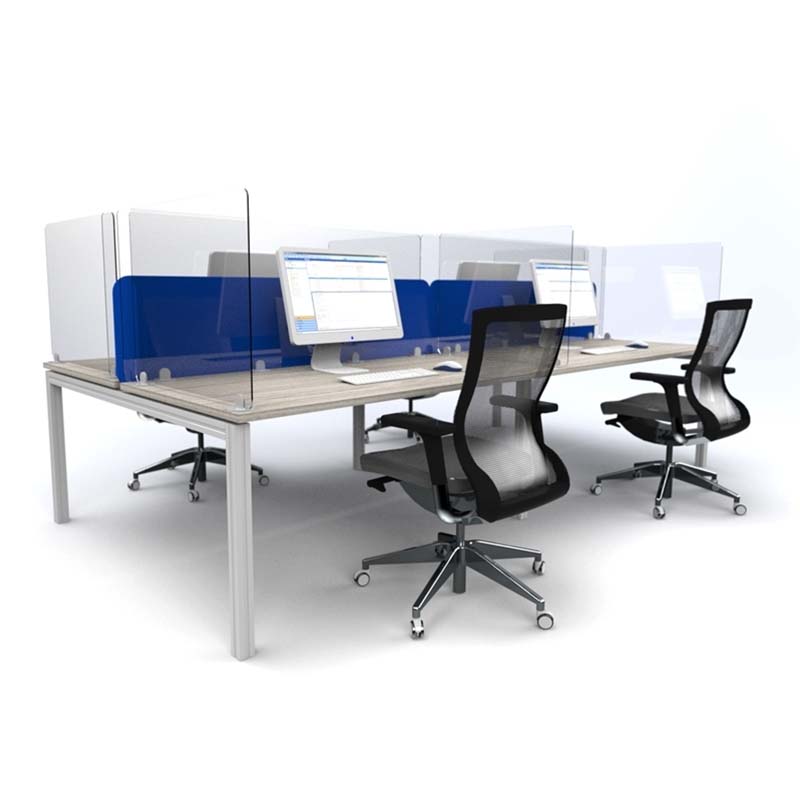 Choosing The Correct Office Screens
Choosing your office screen height, and indeed, the screen specification, can have a highly beneficial outcome on office productivity by reducing distractions and enhancing ergonomics. Staff will often feel more comfortable, and reverberated noise can be reduced, making it a quieter office in which to work.

But it is not that simple; at each range of heights, there are an enormous variety of screens available, with and without acoustic foams, some are perspex, some can support stationary trays and LCD monitor arms, and others can be fully functional, actually created the structure of the office, including doors and carrying all power and data too.

Each range of office screens or dividers, have their own features and benefits; some are simply chipboard panels covered in a cheap fabric, whilst others have elegant aluminium frames, thin profiles, and feature sound absorbing cores and acoustic foams to reduce reflected noise.

We have been working with office screens and demountable office systems for thirty years now, and have our own experience to draw from as well as the technical expertise of our Partners and Suppliers.

Contact us now for a free consultation or a free quotation.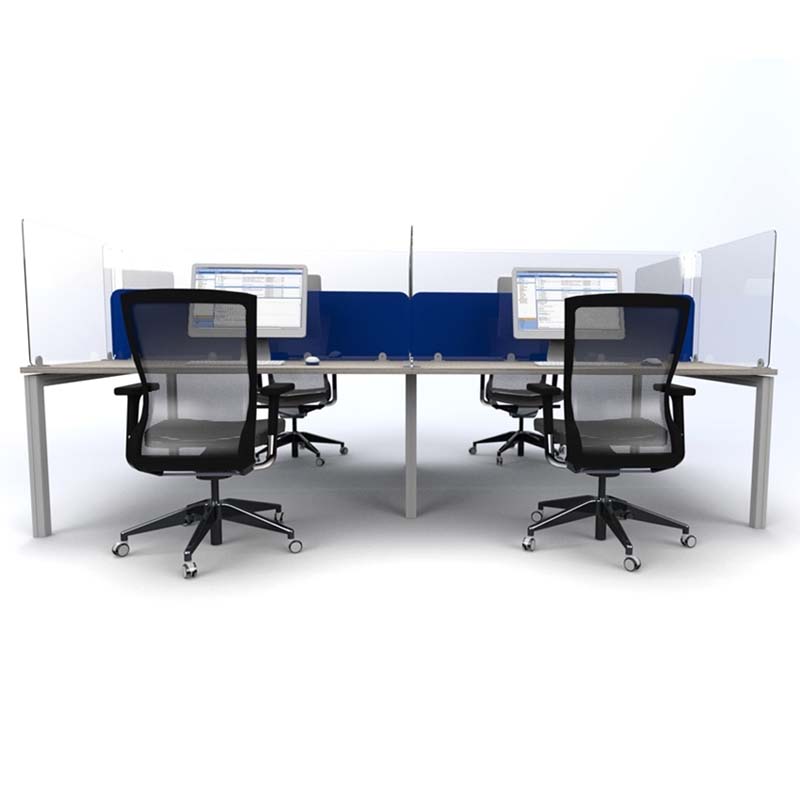 How High Should Our Office Screens Be?
Office screens are available in an enormous range of sizes, styles and specifications, but they generally conform to the official standard heights BE EN 1023-1.

Height 1100mm: At this height, which is effectively 380mm above a typical desk height of 720mm, eye contact can normally be made by Users in the sitting position. This screen height allows the efficient division of workspace without affecting vision, allowing for total communication.

Height 1400mm: At a height of 1400mm, there is a high level of privacy whilst still enabling a seated person the possibility of some visual and audible communication.

Height 1800mm: A this screen height there is no eye contact even in the standing position, and privacy is enhanced. The screens normally offer excellent visual and acoustic insulation, removing many distractions from around the User.

Contact us now to discuss your requirement and for free advice.