Specially Modified Storagewall To Cover Pipes

This leading company had a problem with storage as they had a number of boxed-in pipes on the wall, preventing cupboards going against the wall. Our solution involved installing storagewall cupboards in an unconventional manner, with the top cupboards on the floor.

We removed the boxing around the pipes, and exposed the floor slab to ensure a stable base for the storagewall construction.

We then fitted special 440mm deep Assmann InvitAss cupboards on the floor, and cut the backs of the cupboards away to make access to the pipes possible. These low cupboards were then fitted with tops and 2m high cupboards, 600mm deep to fit over the pipes.

The finished storage wall, offering high capacity storage in an area where it just wasn't possible with traditional methods, and without the creative and constructive ability of our Furniture Solutions team.

A very happy customer: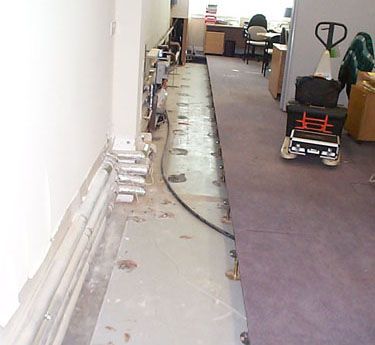 Image Showing Problem Pipes To Be Boxed In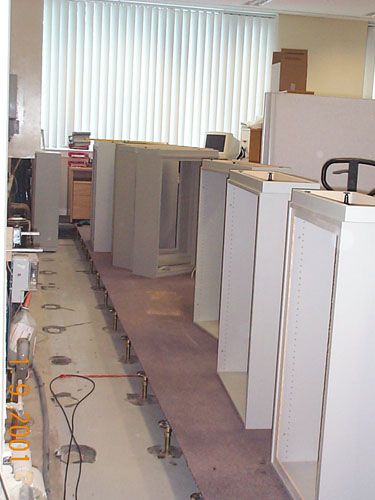 Preparing Cupboards For Base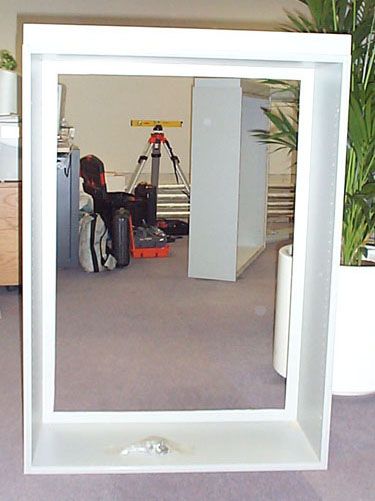 Backs Of Cupboards Were Cut Out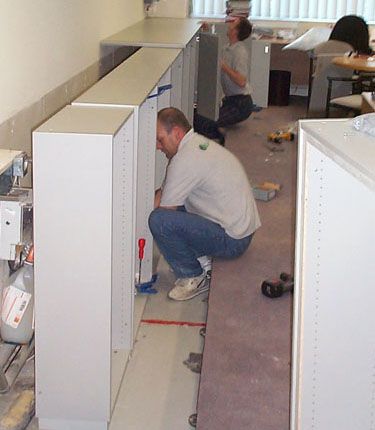 Base Cupboards Under Construction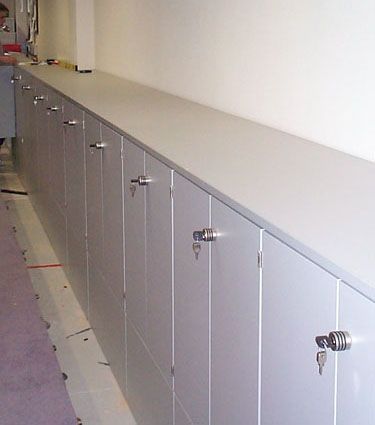 Completed Base With Top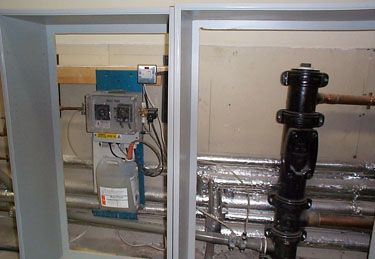 Access that was possible to the pipes behind.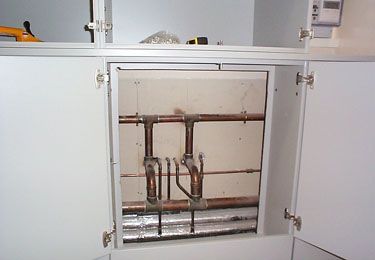 Access To Pipes Was Maintained With Removable Back Panel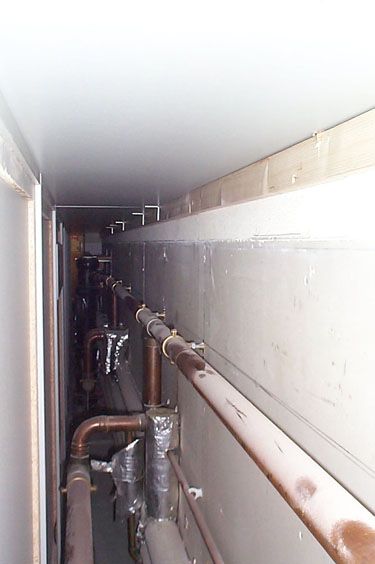 View Of Pipes Inside Void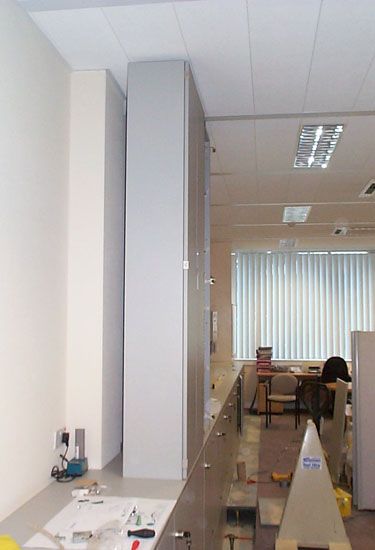 Top Cupboards Under Construction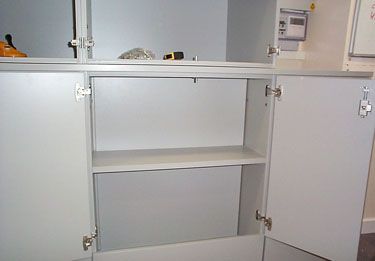 Base Cupboard Showing Removable Back In Place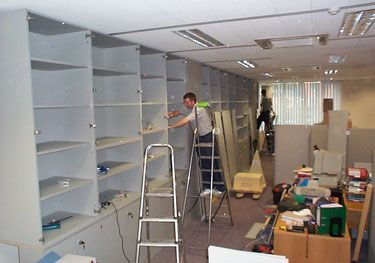 Top Cupboards Nearing Completion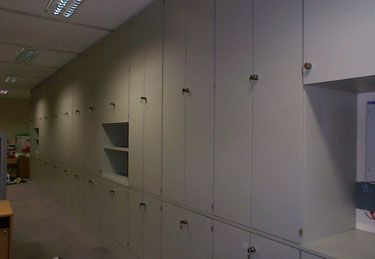 Finished Installation - Unconventional But It Worked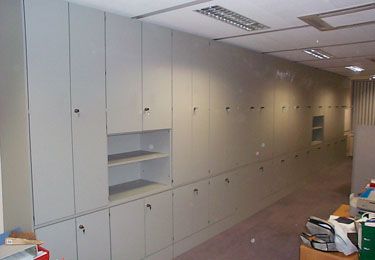 Finished Installation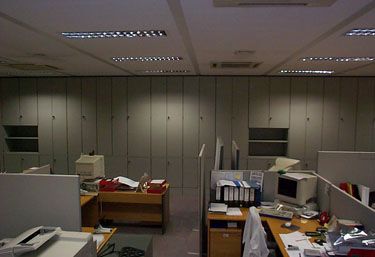 Completed Installation Viewed Across Room