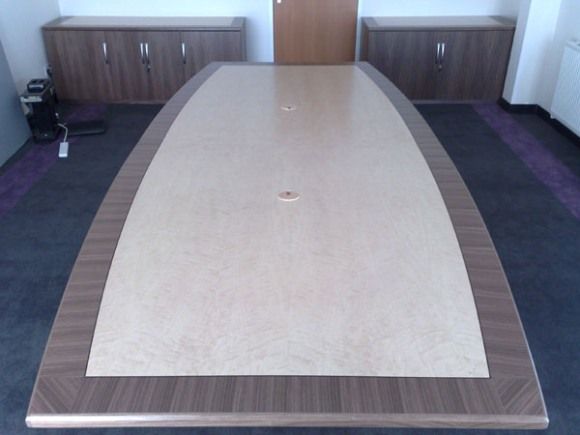 Birds Eye Maple and Walnut Veneer Boardroom Table
Oracle Barrel Shape (or Boat Shape) Boardroom Table, from Eborcraft.

Produced according to our specification for our Rochester based Customer, the table has a birds eye maple veneer centre section, with cross banded walnut veneer side sections and a black ebony inlay in between.

The bases are aerofoil shaped and have been produced with a cable port at the top and bottom of the inside of the bases. This allows cables to be passed through from the underside of the table top, through to the floor box.

The table has special electical outlets which offer 13amp power sockets, RJ45 data sockets and VGA sockets for connecting a laptop to a projector.

Contact us for assistance with any aspect of a similar requirement or if you have any questions.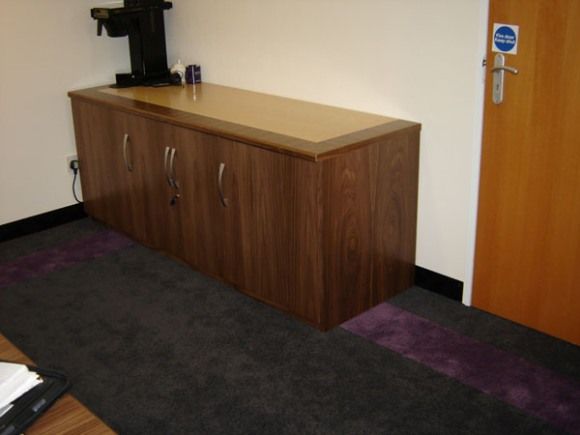 Walnut and Maple Credenza
Two matching credenzas were produced in matching birds eye maple and walnut veneer.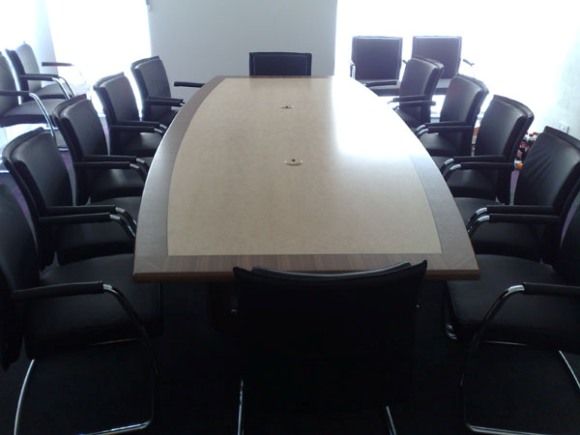 Vela Black Leather Chairs With ConferenceTable
We completed the boardroom with Shetug Vela black leather boardroom chairs, with chrome cantilever frames.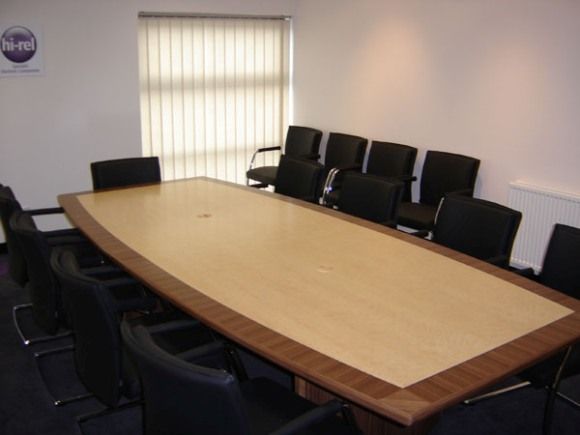 Boardroom Table and Chairs
The completed installation. Note the carefully matched cable ports, produced in veneer.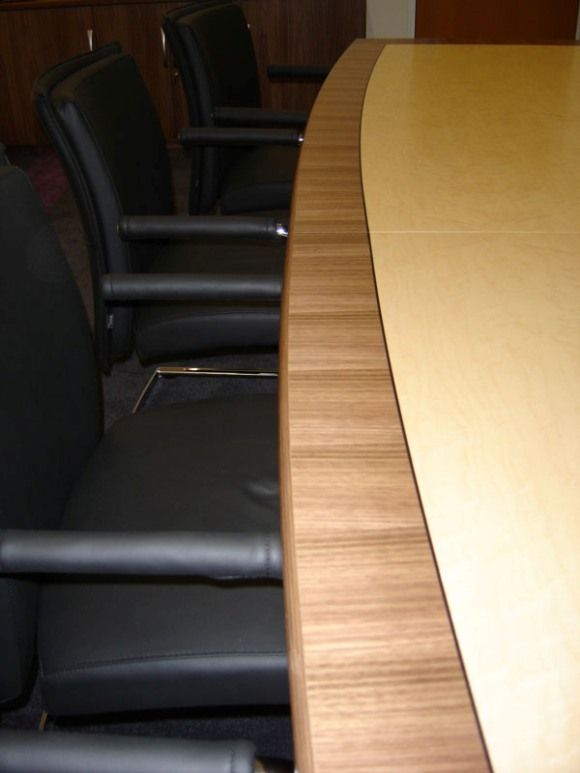 Black Walnut Cross Banded Edge Detail
American Black Walnut cross-banded veneer edge with ebony inlay, separates the birds-eye maple veneer centre of the conference table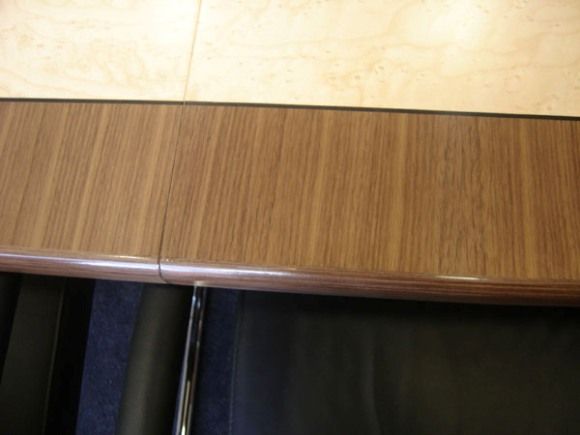 Matched Conference Table Join
The two sections of the conference table are carefully matched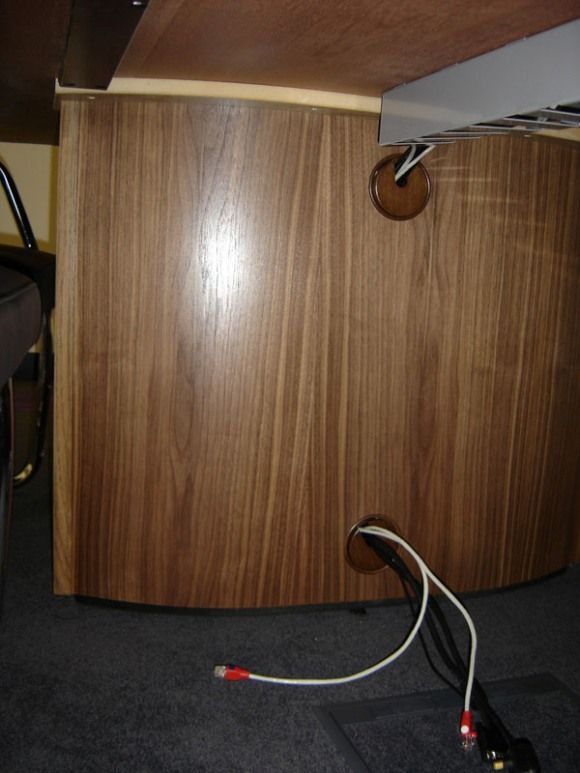 Aerofoil Table Base
Aerofoil shape conference table base is specially prepared to handle the cable management from floor to the underside of the table.