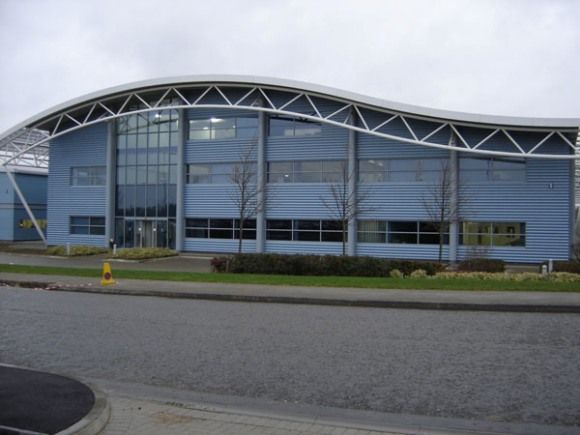 Outside View Of Headquarters
This facility was designed and furnished for a leading Formula One engine manufacturer in early 2007.

We secured this contract for 200 workstations in a competitive tender having previously worked with the Company for ten years.

The overall design concept was from the architects, but we took the brief and then developed the design to meet their specific departmental requirements, with 26 redesigns being made before final agreement.

This project was one of the most successful we have been involved in, attentive design, excellent installation and first-class products.

We were also involved in relocating the staff, approx 200 people, over two weekends.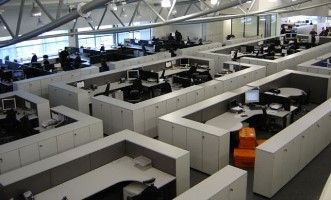 Furnishing Of Office For Leading Formula One Engine Producer
Cupboards were Assmann's InvitAss storagewall and medium height storage.

All of the cupboards were connected with common tops to form "corrals" where departments could work, whilst retaining the overall open plan concept they required.

Workstations were from Assmann's EsitAss range.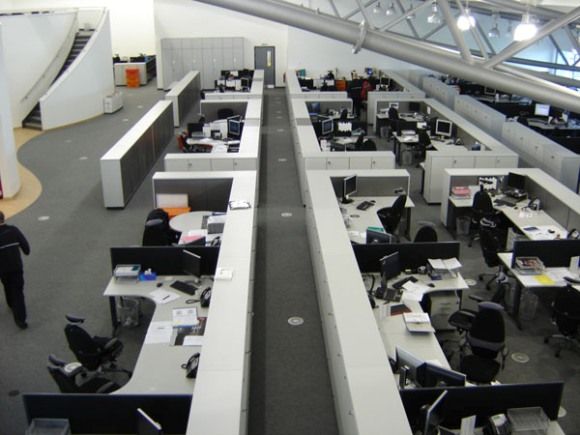 View Of Offices Highlighting Perfectly Aligned InvitAss Storage
The image illustrates the precision with which the cupboards were installed, achieved by using lasers and carefull installation by our own team. 3mm spacers were inserted into some runs to ensure that cupboards were symetrical and completely asligned as this floor is visible from above.

References are available.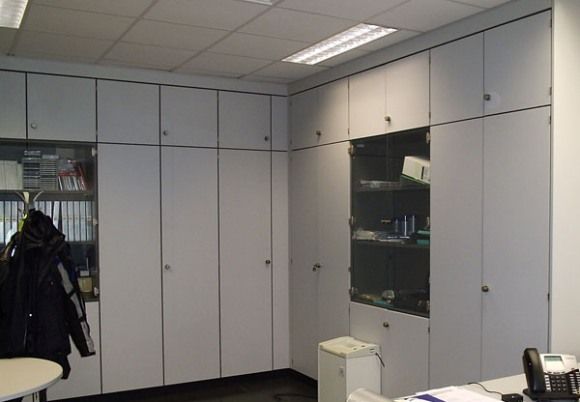 Office Created From InvitAss Storagewall
There is no partitioning in between the offices here, the storagewall is double sided and fully sound insulated.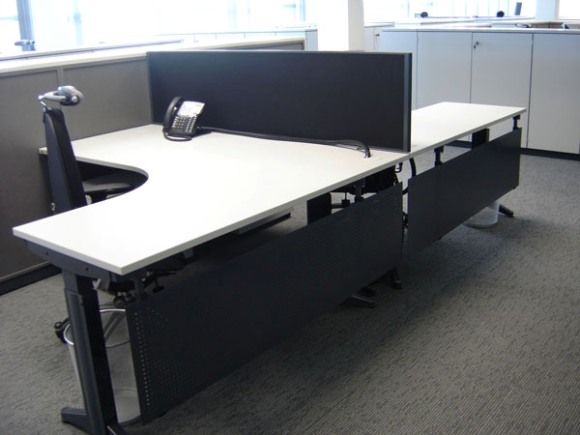 EsitAss Workstations from Assmann
Light grey melamine workstations with anthracite framework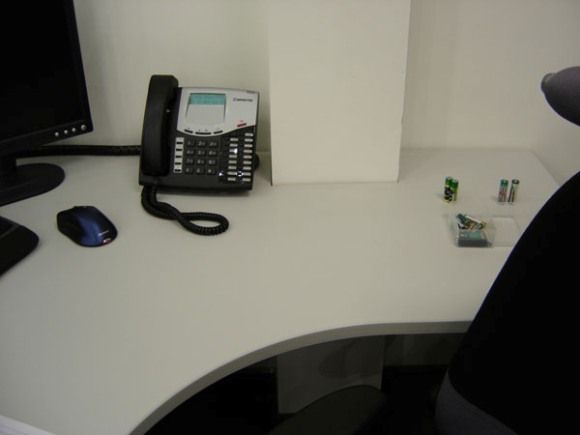 Workstation Cut Around Pillar
Illustrating the attention to detail we have, and the quality of the workmanship. This customer is used to working in microns, so expectations are high!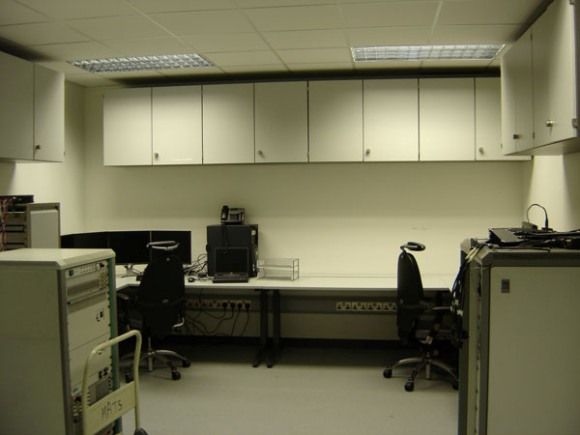 Wall Hung Storagewall Cabinets Above Special Desks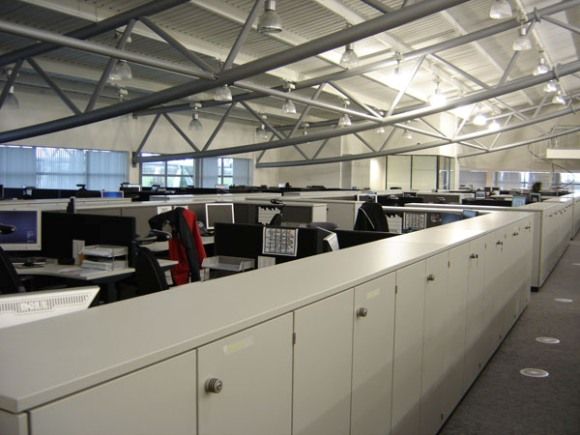 Mid Height Cupboards Aligned With Lasers
We used 2mm thick spacers to ensure perfect alignment with desks and then utilised lasers to arrange the cupboards in perfectly straight lines.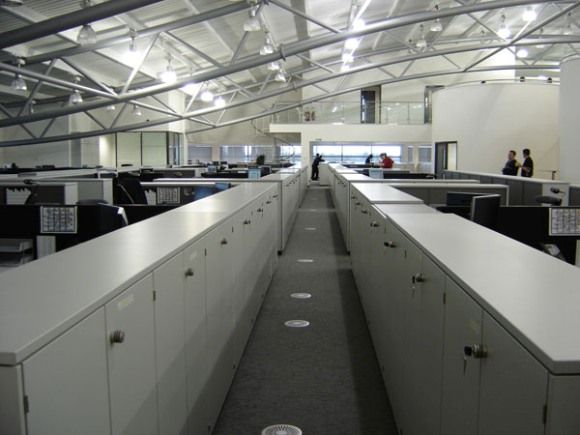 View Between Rows Of Cupboards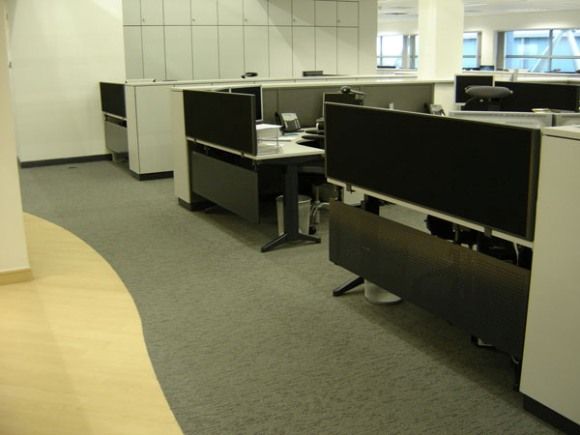 EsitAss Workstations With Modesty Panels and Screens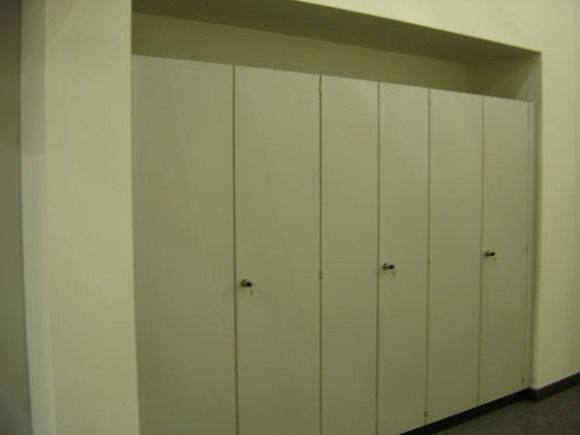 Full Height Storagewall Cupboards At Perimeter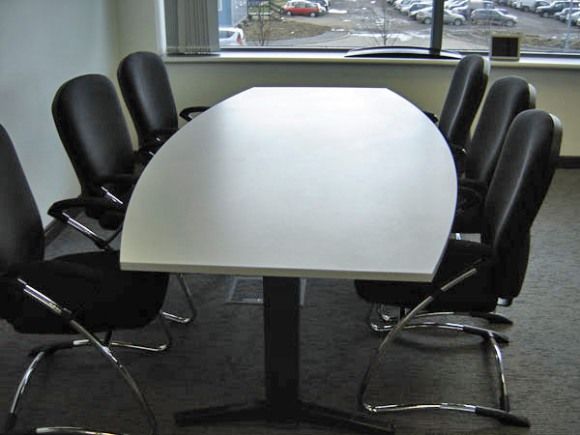 Simple But Effective Meeting Space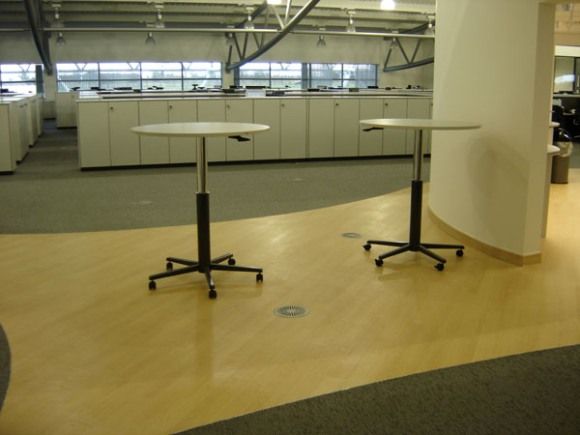 Height Adjustable Mobile Tables For Brief Discussions
These tables were utilised around the central area, where interaction betwen staff occurred, both formally in meeting areas, and informally.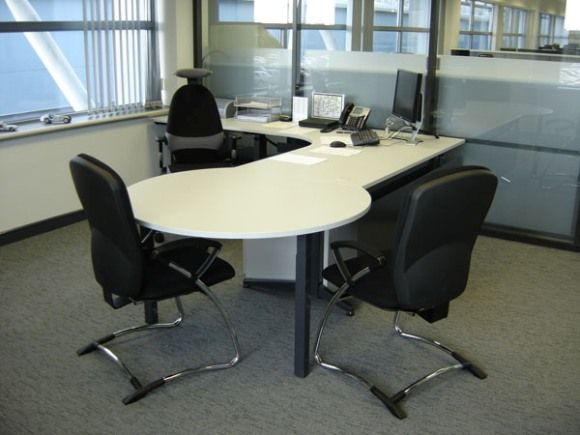 Executive Office With Meeting Facility
Even the Senior Directors had the same furniture type as the other staff.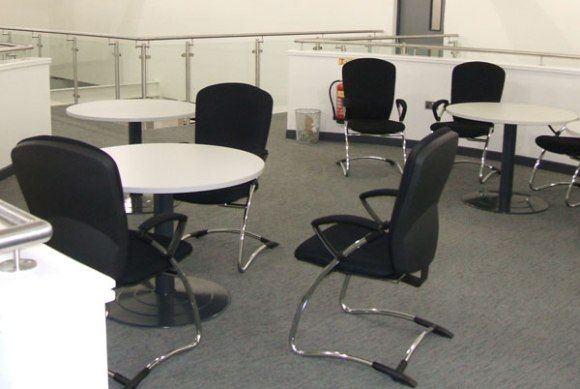 Meeting Areas On the "Pods"
Meeting facilities were situated on top of the 2nd floor mezzanine pods.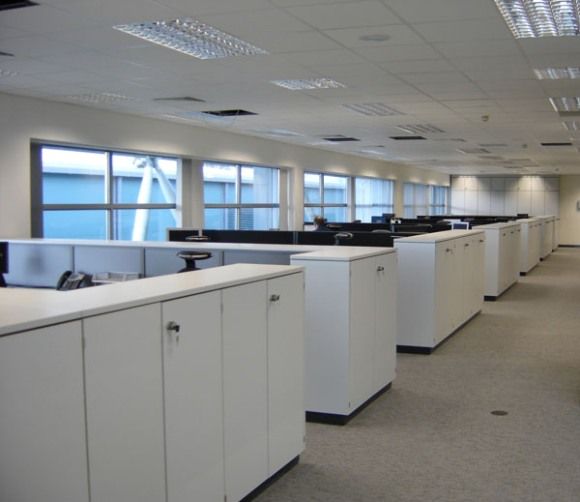 View Along Storage Cupboards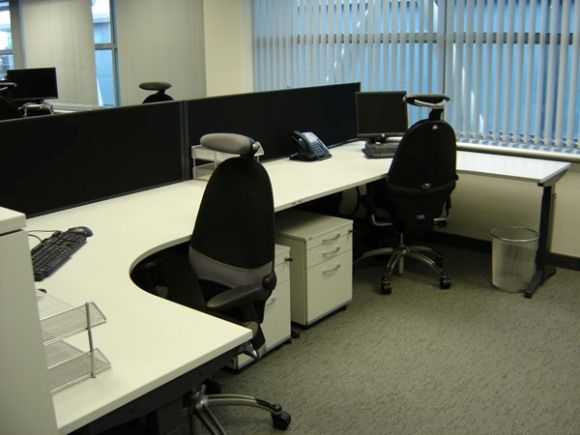 Workstations Within Clusters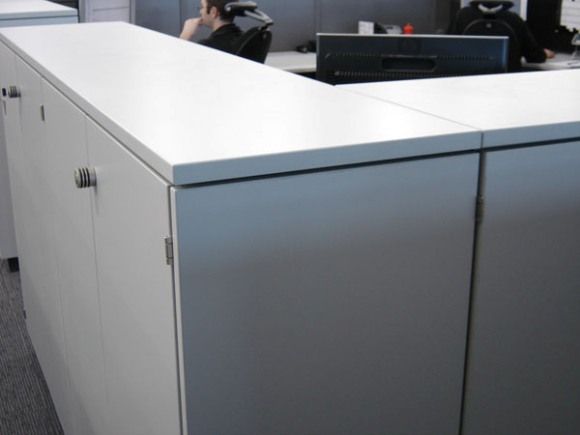 Attention to Detail With Cladding Panels and Tops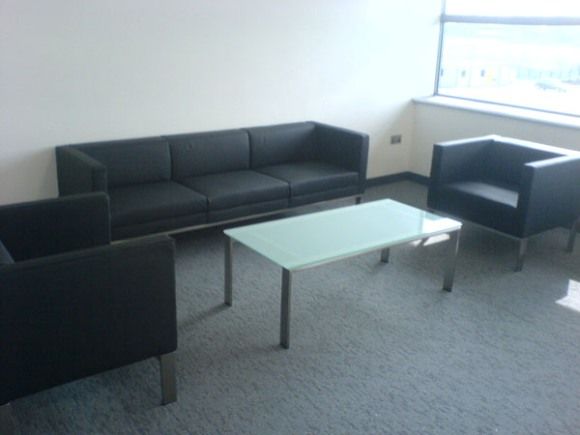 Meeting Room Reception Area