Intro Modular Seating Range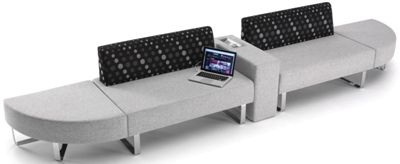 Intro Waiting Area Seating
This seating arrangement consists of two seater units with backs, ninety degree end seats without backs and an innovative unit that houses power and data sockets. This allows staff or guests to connect their laptops to catch up with email etc.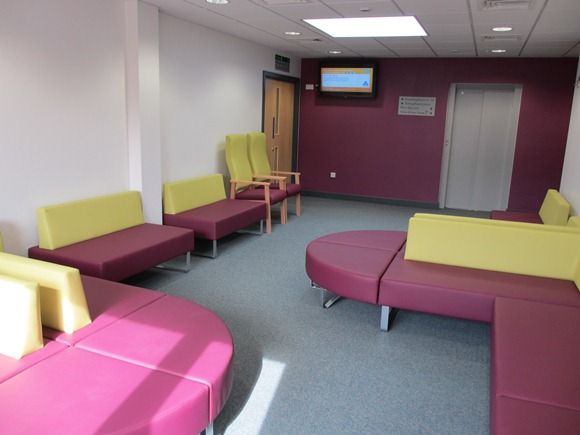 Intro Seating Installed At Medical Centre
Aerofoil Design completed a furniture installation at White Horse Surgery and Walk In Centre, Here you can see one of the Patient Waiting Areas that was furnished using Intro seating units.

See more Intro Seating @ White Horse Surgery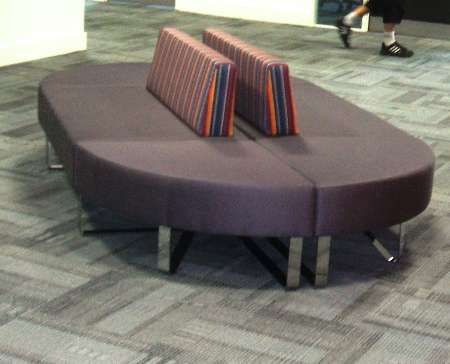 Intro Seating in Windsor Dudley School Business Centre
Several set ups of Intro modular seating were supplied and installed for Windsor Dudley High School.

See Windsor High School Case Study
Intro Corner Seating Unit
This modular seating system has endless possibilities - and can be configured to suit many different seating arrangements. It is perfect for break out seating, waiting room seating and reception seating. This unit has a back and side to form a corner.

Fabric is Blazer II Silverdale on the seats and Smarty Plus Bon Bon on the seat backs, both from Camira fabrics.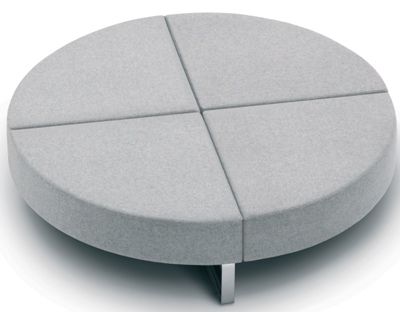 Circular Seating Area Created from Intro Seating Modules
Using four ninety degree seating units allows the creation of this circular seating arrangement.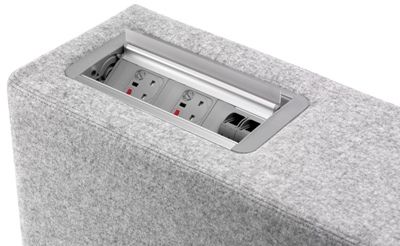 Intro Seating Range - Power and Data Module for Laptops
Power and data connections for laptops is concealed behind this rotating lid in this element of the Intro seating range.